Netgear N600 Setup WN3500RP WiFi Extender
Netgear N600 is the series for your wifi range extender and you will find two wifi extenders under this series,that are Netgear WN2500RP and Netgear WN3500RP.Both of the extenders can deliver up to 600mbps speed.In this article we will discuss the methods for Netgear N600 setup.
There are two methods to install your N600 wifi extender:
Web browser based setup.
Wireless protected setup.
1. To setup Netgear N600 using web browser:
Unwrap your N600 and apply power.
Position your booster and your router near each other.
Wait for the power LED to turn stable green.
Get on any wifi enabled mobile device.
Launch any web browser and visit www.mywifiext.net.
Hit on NEW EXTENDER SETUP.
Go through all on screen instructions.
Once done, the LEDs on the N600 become stable green.
Place the extender at your desired location having weak signal strength.
From here you are ready to use your Netgear N600 wifi extender,In case you don't have any device like phone, computer or tablet then you can install your repeater using the wireless protected setup.This process generally takes two to three minutes to be completed.
Netgear N600 Setup: WPS Method
Web browser based setup is not only the way to configure your N600.You can also setup Netgear N600 by WPS(wireless protected setup) method. In this process you can install your extender more easier and faster without entering any username, password or SSID e.t.c. within two minutes only. In order to perform the WPS setup you will have to press a tiny button only. Lets see how.
To setup Netgear N600 using WPS method:
Apply power to your N600.
Place the repeater and your router in the same room.
Press the WPS button available on the side panel of N600.
Within a minute press the WPS button on the router as well.
Wait for the LEDs on the repeater and router to give solid green light.
Once done,it means you have successfully configured your extender.
Place the booster at a new location having poor signal strength.
Get connected to the network that you have extended now.
In this way you can easily do
Netgear WN3500RP Setup
in a couple of minutes.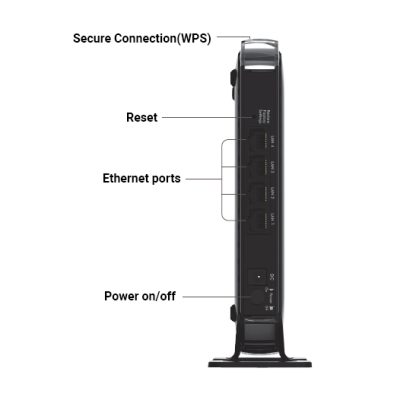 How to update firmware on Netgear N600?
Firmware updates are given from time to time by the manufacturers to fix the bugs and other common issues that you might face while using your extender.After you update firmware on Netgear N600 you will be able to increase the performance of your N600.You can download the firmware update file from the official website of Netgear only.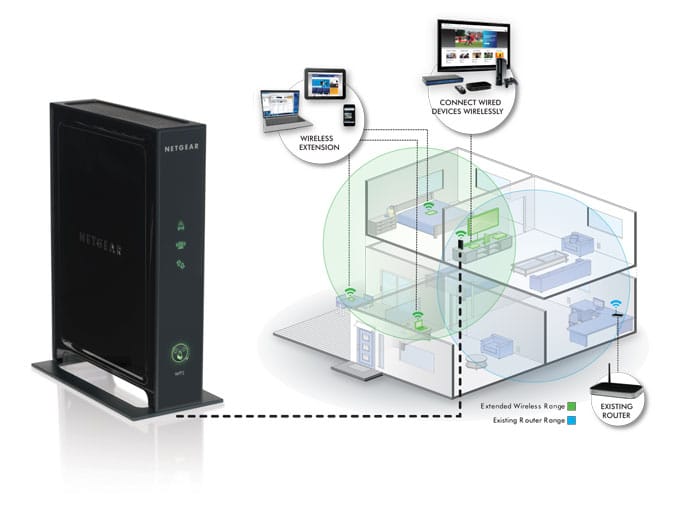 For firmware update on Netgear N600 follow the steps given below:
Firstly apply power to your N600.
Connect your extender to the home router.
On a web browser,go to www.mywifiext.net.
After entering your personalized details login to your extender.
Click on settings and then hit the firmware upgrade.
Now hit the check button.
If the latest version of firmware is available then click on firmware upgrade option.
This process will take some time,during the update process do not unplug your N600.In this way you can update the firmware on your Netgear N600.
How to reset Netgear N600?
In most of the cases the reset operation is performed while there is a need to retrieve the admin password or username.By performing the factory reset operation it will prepare your extender to a new login option by deleting your all the personalized details such as username,password SSID e.t.c.This procedure is not hard to perform.To reset Netgear N600 you must have a hard pointed pin like a paper clip or a pen.
Plugin your N600 to a proper source of power.
At the side panel you can see the reset button behind a small hole.
With the help of a hard pointed pin press the reset button for 7-10 seconds.
Eject the pin after a few seconds
Once the LEDs on the N600 become stable.
Which means that you have successfully performed the reset operation
By doing so you are able to perform the factory reset operation and can retrieve the admin password and username.in case you need any help regarding the setup,update or reset operations you can contact us by dialing our toll free numbers and also via live chat.Our technical team will assist you to fix your issue.
Netgear N600 Fastlane Setup
Guide to install your N600 with the Fastlane mode:
Netgear N600 series also features "Fastlane" mode.
N600 dedicates its resources to only one band.
Boosts the speed and performance of your extender.
You can directly connect your devices to the Range Extender with an Ethernet cable
The WN3500RP has an Ethernet port as well.
Once connected, go to www.mywifiext.net and enter the username and password
Now click on Fastlane option and enable it.